December 18 in Daily News by eisc

No Comments
See on Scoop.it – Public Procurement – Europe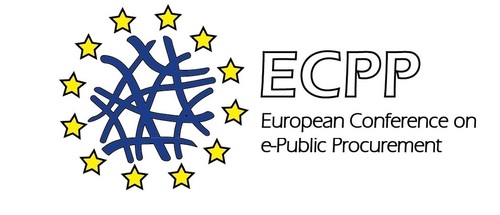 1. Why a Conference on e-public procurement?
More than 17% of European GDP is due to public procurement and hence priority should be given to improve adopted practices and achieve results with the objective of meeting the new challenges of financial stability and sustainable growth of the European Union.
Fortunately, e-public procurement can play a strategic role:
a) to generate public savings through improved sourcing and more effective competition between suppliers;
b) to increase transparency and fair decision making to award public contracts;
c) to help SMEs to participate in public markets;
d) to stimulate innovation and the development of e-marketplaces;
e) to promote a low-carbon society and more sustainable growth.
The European Commission proposed new Directives for Public Procurement on December 2011 introducing mandatory e-public procurement after 2016 (including e-tendering) and the approval of these new Directives is expected before this conference being held in Barcelona.
The dissemination of e-public procurement seems feasible due to the increasing market of eplatforms offering procurement services as SaaS (Software as a Service) supported by more robust and mature ICT and pursuing the "cloud computing" paradigm.
This explains the opportunity to organize, for the first time, a European conference on epublic procurement covering the wide range of problems and of disciplines required to understand and to master e-public procurement.
2. Objectives
The objectives of this 1st European Conference on e-Public Procurement and 1st Exhibition of European e-Platforms are:
Discussing the implications of the single digital market on public procurement;
Presenting the new advances of e-procurement available through Software as a Service (SaaS);
Discussing the role of e-procurement to improve the management of each
organization;
Identifying major macro-economic benefits due to the dissemination of e-public procurement;
Discussing alternative strategies to simplify and to overcome e-procurement obstacles;
Analyzing the new European Directives for e-public procurement;
Presenting e-procurement impacts on innovation and on SMEs access to public markets;
Proposing new initiatives to increase cross-border public procurement;
An exhibition of "best-of-breed" services of e-platforms is open during the whole day
Toni Saraiva – EISC Ltd – Enterprise Europe – WinningTenders.eu's insight:
Not sure it is a first as there has been many other conferences on e-procurement before but probably a first for the OPET.
See on www.opet.pt
Read More